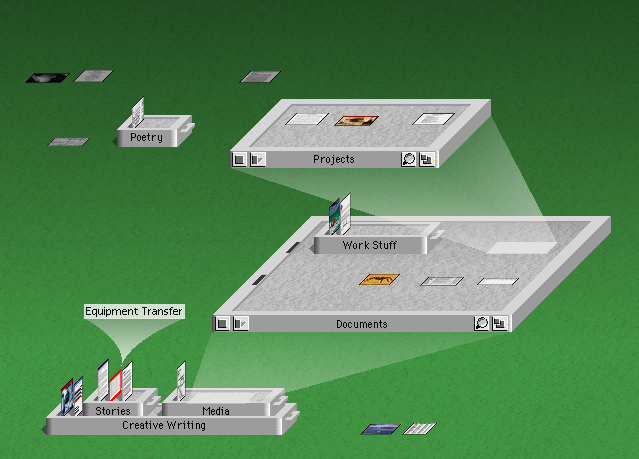 3D Finder
Real-time rendering: Gavin Miller
Design: Sally Grisedale

By projecting the Finder into 3D we are able to make greater use of screen space and provide a better context for showing the relationship between elements. The system was called 3Desque and allowed live scrolling of windows, contained systems for smart layout of icons and trays, and introduced a number of innovations such as periphs as window boundaries. More information can be found in the research paper.

© 1996 Apple Computer, Inc. All rights reserved.