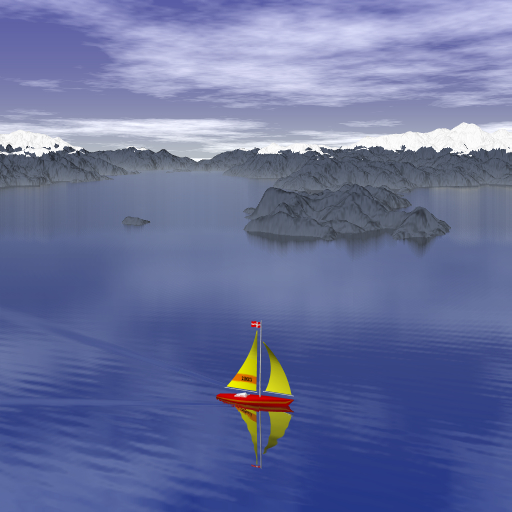 Sailing By
Terrain and sky modeling and rendering: Gavin Miller
Boat modeling: Jon Hunwick

The terrain was modeled using a variant of fractals which overcame the "creasing problem" and the water used an analytic form of distributed ray-tracing for terrain, hence the streaks in the water. The details are explained in my 1986 SIGGRAPH paper.

© 1986 Gavin Miller. All rights reserved.