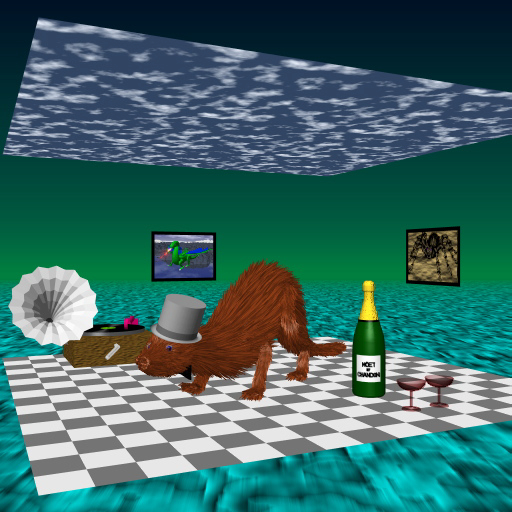 Oscar in "Before the Ball"
Modeling: Jon Hunwick and Gavin Miller
Rendering: Gavin Miller

Oscar represents the earliest use of computer generated fur. It was rendered using a modified A-buffer algorithm, and anisotropic reflectance. This reflectance is visible on both the fur and on the record on the turntable. The subject matter refers to the May Balls at Cambridge which happen in June. This picture now hangs in Wolfson College, Cambridge, where I did my Ph.D.

© 1986 Gavin Miller. All rights reserved.