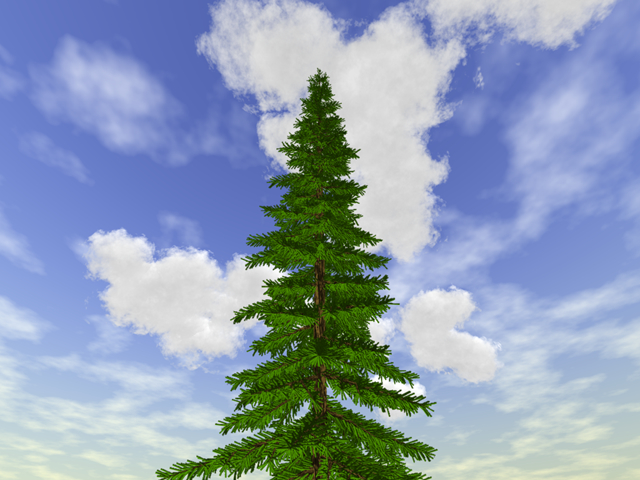 Tree with Sky
Modeling and rendering: Gavin Miller

The sky used a combination of a Rayleigh scattering model and textured transparent ellipsoids. The tree used an early form of continuous growth kinematic modeling. A full resolution version of this image is avaiable here.

© 1988. Alias Research, Inc. All rights reserved.