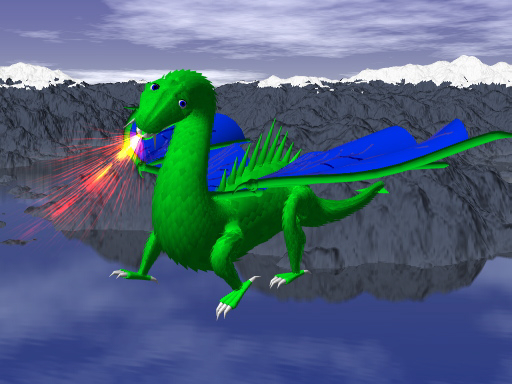 Cassandra the Dragon
Dragon Model: Jon Hunwick
Terrain model and rendering: Gavin Miller

The scales on the dragon were generated procedurally, as was the particle system flame. The veins on the wings are shaded anisotropically.

Cassandra is a character in my series of dragon stories.

© 1986 Gavin Miller. All rights reserved.