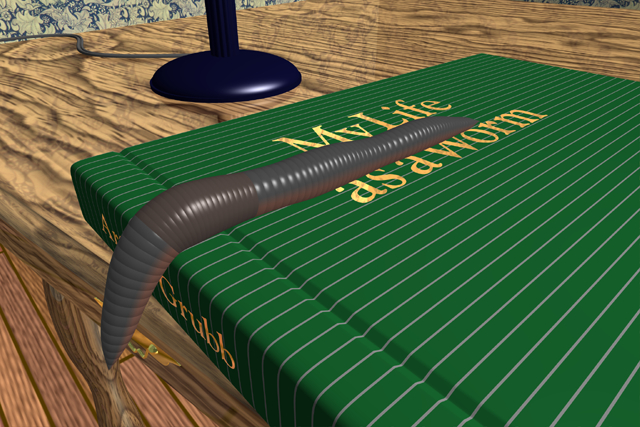 Eric the Dynamic Worm
Background modeling: Freddi Krokaw (née Gitelman)
Rendering and worm modeling: Gavin Miller

Eric was one of the first creatures realistically animated using dynamics. He was part of the movie Natural Phenomena and is explained in my 1988 SIGGRAPH paper. A full resolution version of this image is avaiable here.

© 1988 Alias Research, Inc. All rights reserved.